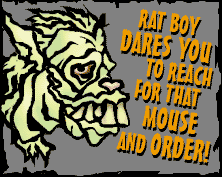 Dynamic Design International, LLC - Unique custom design and quality manufacturing. For custom quotes and terms, please contact us via e-mail or phone (at page bottom). Custom masks, props, collectibles and high-quality production - DDI products are proudly made in the United States! Unique designs, custom created from initial concept - through finished product. Contact-Us for your custom-quote!
Click this SEE IT (page-link) to see who we design for!

Just in time... for your viewing pleasure! It's hot, it's cool - it's brand spankin' new. Our youtube-video-page is up and running. Click-on the U-Tube graphic (left) and you'll be magically transported through cyber-osmosis (via - technological wizardry)!